Several years ago, my friend Sheri and I were invited to Russia and Ukraine to conduct a series of curriculum writing seminars for teachers and leaders of Sunday schools. We were asked to bring two large suitcases full of donated teaching supplies plus a few staples (like chocolate chips) that were difficult for the missionaries in Russia to find. We were advised not to pack our personal items in the suitcases, because when we returned home, we'd leave the suitcases behind as a donation. That left only carry-ons for our personal travel supplies.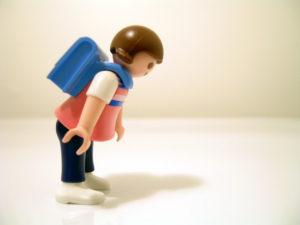 Because it was a two-week trip in mid-winter, personal supplies included sweaters, long underwear, and thick socks – not the easiest of items for light packing. But we did it. Basically we wore one set of clothes and washed out the other. Wear, wash, repeat – I learned the joys of traveling light. I actually say that with no cynicism. I truly learned I could travel light. Since then, I've been a minimalist when it comes to packing, and I've found it amazingly freeing. It's just easier to travel light. One medium-size backpack? Ideal.
Some friends of mine are going on a road trip around Iceland next year so I have been giving them plenty of tips about traveling light. Road trips are such a brilliant way to see a country at your own pace, but you do not want your luggage to weigh you down or take up too much space in your rental car! Even if you have a larger vehicle like a camper van (click here to learn about iceland camper van rental), you don't want to take up all of the space with luggage and belongings – you want to be able to enjoy the space and make use of it, so it's like a home on wheels. My friends have so many ambitious plans for their road trip, including stopping off at an iceland waterfall. I am so jealous, I am sure they will have an amazing time as Iceland looks like such a beautiful country.
Anyway, travel light is not a bad motto for our life journey. It doesn't take many years of living before we begin to collect some weighty experiences. In fact, by the time we're old enough to begin figuring out who we are, separate and apart from Mom and Dad, we've accumulated a good deal of baggage. I don't mean to imply that baggage in itself is bad. Most of what we carry with us is an essential mix of bad, good, and neutral. But sometimes we aren't aware of the unnecessary weight we're carrying. Which is fine until it isn't.
Last year as I was going through airport security, the TSA agent pulled me aside to inspect the contents of my purse. Rummaging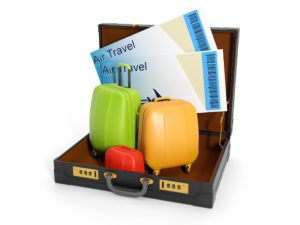 around with gloved hands, he asked, "Do you have a roll of coins in here?" Only then did I remember that I was supposed to have dropped by the bank and deposited the roll of quarters that now sat in the bottom of my purse. The whole trip, I had to carry the extra weight (although on my return it went into my checked luggage). If there were a security check for my spirit, I wonder if some of what I carry might set off alarms.
Writers call a character's life-baggage backstory. Each character enters the story with some kind of backstory, which consists of past experiences and beliefs that influence the way the character thinks, speaks, and acts. Like characters, we move through life with backstory, a combination of beliefs, distinct memories, and gut feelings. Each day that passes leaves us with a broader backstory.
I've accumulated quite a chunk of my own real life backstory, so I can attest to the fact that some of these beliefs, memories, and feelings latch on and cling to us like burrs or thorny vines – or the weeds Tennesseans call stick-tights. As we travel down the road, these become part of our baggage, and we get accustomed to carrying the weight. Sometimes we don't realize that we've begun to bend under the weight. In her novel The Sound of Glass, Karen White wrote, "We travel with the same packed bags we've always had, until we take the time to unpack them."
Join me next week and we'll unpack a few bags. Until then, I wish you well on this unmapped journey.
If you want me to send these posts and any updates to your email, simply sign up on the right.
If you want to me to send you a calming inspirational thought for the week each Sunday morning, you can sign up at Carry the Calm. http://carrythecalm.com
Text © 2016 Karyn Henley. All rights reserved.
Photos courtesy morguefile.com.