"Stay within your own religious tradition and be enriched by others."
– Pico Iyer –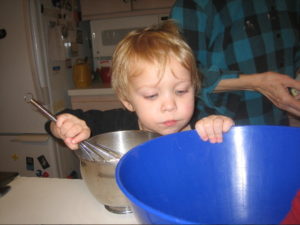 I love the word enriched. I think of stirring butter into cookie dough or Ovaltine into a glass of milk. I think of mixing Miracle-Gro with old potting soil or adding a bit of yellow paint to the red. Or closing a novel and basking in the wisdom of a story well told. Enriched means we end up with more than we started with. It's a cousin of abundance.
By tradition – and by choice – I'm a Protestant Christian. But some of my dearest friends are Catholic, Muslim, Jewish, Buddhist, and atheist. Knowing them enriches me, and while we don't agree on everything, we do agree on the importance of spreading loving kindness and compassion in the world. I would never disparage them, nor would they disparage me. We respect each other and the spiritual choices we've made. We enrich each other.
Still, my own tradition remains precious to me. A heritage of holy love is woven into the fabric of my life and for that, I'm grateful. What I love about Christianity at its best is:
• God is Love. That rings true to me. Self-giving love, loving kindness, life-giving love, no-strings-attached love is the best of what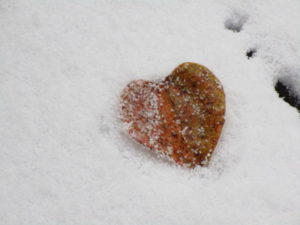 humans have to give. Researchers of moral development say self-sacrificial love is the highest stage of morality, and most people never reach it. It makes sense, then, that God, who by definition is greater than humanity, is at least Love and then some. No matter the ins and outs of doctrine and apologetics and philosophy, I choose to cast my lot with Love.
• Emmanuel. God with us. This rings true to me as well. Robert Browning wrote, "Such ever was love's way; to rise, it stoops." He was writing about human love. Wouldn't Divine Love go at least that deep? In Romeo and Juliet, Shakespeare wrote, "What love can do, that dares love attempt." If this is the reach of human love, how much greater is the reach of Divine Love? What can God's love do? What does God's love dare to attempt? Becoming human? Walking the earth as a man? If God loves us, it seems to me that part of the way God would attempt to show that love is to join us in the human experience, to see from our perspective, to feel the feelings, to be able to say, "I know what you're dealing with. I'm with you. There's nowhere you can go that I have not been." God has covered all of human emotional territory.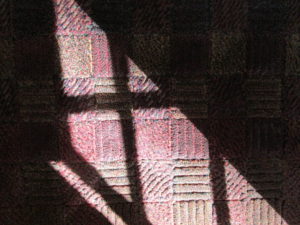 • Redemption. I love believing that we can refresh the browser and begin again. I also love the fact that redemption doesn't erase our past but resculpts us, past and all. The stubbornness that got us in trouble is sculpted into endurance that will see us through the days to come. Redemption reshapes failures that were once our downfall into sources of empathy, compassion, and wisdom that can encourage all who share our common struggles.
• Resurrection. I love believing that death is the gateway to life, at least metaphorically. Will I literally live again after I die? I don't know, but that's not the point. Other types of death threaten and take us down daily. The death of hope is a big one. Dashed dreams. Crushed expectations. Betrayed trust. We're desperate to know that there's life beyond these deaths. And there is. A wounded heart can heal. Since ancient times, God has shown us this truth in nature. Every sunrise is a resurrection. After a storm, birds return to their songs. After winter, seeds crack open and grow into the scent of gardenias, the shade of poplars, the crisp tang of apples. Walt Whitman said, "The smallest sprout shows there is really no death."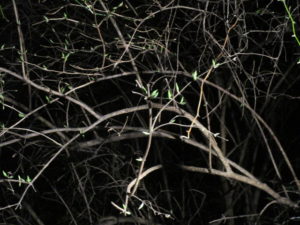 Sunrise and storms, seeds and sprouts, nature in all its variety enriches us, always with a nod to God. Nature is a grand example of God's open-handed generosity. We get to watch birds for free, run our hands over rough bark and smooth petals for free, smile – or frown – for free, breathe for free, see the sky for free. Every day, God says, "Here. Take the sun and the moon. It's yours." I love that about God.
I also love the mystery of God, the curiosity that stirs, the challenge it creates, the wonders it implies. I love the fact that the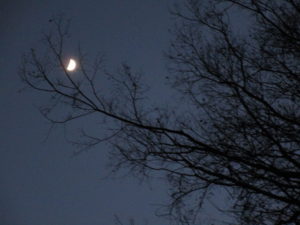 Divine Mystery is so great that it's not possible to get my thoughts around God. If anyone says they know without a doubt about soul, spirit, God, the afterlife, what they mean is they believe without doubting. But they don't know. No one does. Which means we can wonder, ask, think, reach – and enjoy it. The journey through life is an exploration, an adventure full of possibility and discovery. I'm grateful that, like me, other Christians are discovering just how expansive grace and love are.
My controlling belief is three-fold: God exists, God is Love, and in God we live and move and have our being. No matter what happens, my belief tells me that I am never alone, I have hope and help and home, and I am constantly enriched.
I hope this holiday season enriches you (and not just by food). Next week, I'll share some thoughts about sacred spaces.
(If you want me to send these posts and any updates to your email, simply sign up on the right.)
If you want to me to send you a calming inspirational thought for the week each Sunday morning, you can sign up at Carry the Calm.
Text and photos © 2016 Karyn Henley. All rights reserved.