A wise friend of mine, who is now in his late seventies, recently said that people my age are on the cusp between inventory and renaissance. We have the privilege of taking inventory of what's behind us while moving ahead into our renaissance, our rebirth. In many ways, the experience I wrote about last week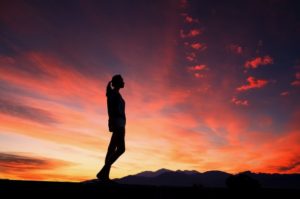 – my efforts to groom a horse – put me exactly at the place in my life journey that my friend described: standing on the ridge between inventory and renaissance, between the past and the future. Thanks to the horse, I discovered that, to make any forward progress, I would have to let go of controlling the future. I could not know what would happen with the horse, what she would choose to do or not do, so I had to let go of expectations and demands and proceed boldly in the face of uncertainty.
At one time, I thought I could plan my future and do all the right things, and it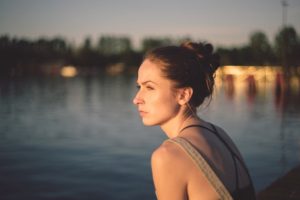 would turn out generally as I had envisioned. Not true. But that belief, as blind as it is, is hard to drop. Logically, I know that most of what happens, both now and in the future, is out of my control. But I get so locked in to wanting a certain outcome that before I know it, my fists are clenched, my chest is tight, my breath is shallow, and I've become frantic. I have to sell a novel to a publisher this year. I have to get an agent. I have to do a better job of connecting on social media. I have to do this, I have to expand that. Even though I know better, it's hard not to tie my thoughts in knots wanting everything to work out as I'd like.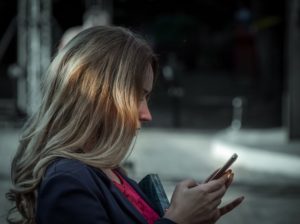 We humans spend a lot of energy being anxious about the Future, worrying about how projects or events or even people are going to turn out. With all good intentions, we try to control outcomes. But most of life is simply outside our control. The car won't start, so we miss an important interview. A time-sensitive email gets derailed by a spam filter. A single, unexpected phone call changes the trajectory of life – for better or for worse.
Maybe that's one reason we gravitate toward listicles and books that promise Five Steps to Transform Your Business and Enrich Your Life, or The Seven Spiritual Laws of Success, or Four Pillars of Investing. The titles imply that if we follow the bullet points, the path ahead will straighten out and take us where we want to go. I'm not saying these types of guides aren't helpful, but the truth is, there is no step-by-step guide to life. Life is more organic than that, more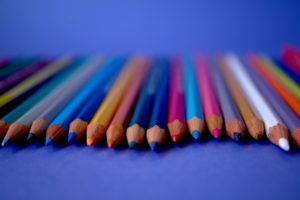 complex. It's not color-by-number; it's more of a flow. It's unmapped.
Because life is unmapped, we navigate the terrain best by being flexible. Interpretive. A few years ago, in the class I took on drawing trees, the instructor, the amazing artist Charles Brindley, told us, "Be interpretative." In other words, look at a tree as the model for your sketch, but instead of trying to reproduce each curve and dip and shadow, interpret what you see. Place it in an interesting spot on the page. Leave out any distracting branches or knotholes. That's the way we create art – by interpreting what we see. (Here's the sketch I did in class.)
Being interpretive seems also to be the best way to navigate our unmapped life. What lies ahead, just around the corner? We don't know. But we do know that the future will hold challenges that will require us to make decisions about what to do and which way to go.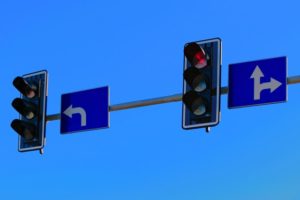 When it comes to decision-making, we often do a quick triage, sometimes subconsciously and instinctively, evaluating what carries the greater weight in that particular circumstance: rules or the human/life need? Rules are paint-by-number; human/life need is interpretation. Both are valid, and sometimes rules are the human/life need of the moment. But it's important to note what rules can and cannot do.
And that's where we'll start next week: rules, the human heart, and what will you run toward?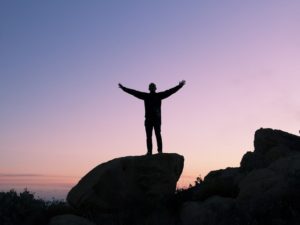 If you want me to send these posts and any updates to your email, simply sign up on the right.
If you want to me to send you a calming inspirational thought for the week each Sunday morning, you can sign up at Carry the Calm.
Text and tree-sketch photo © 2017 Karyn Henley. All rights reserved.
Other photos courtesy pexels.com.