"Everyone adds a chip of color to the mosaic."
– Ann Patchett –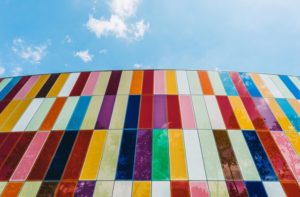 As I write this, we're in the season of Advent, pondering the mystery of a love so deep that the Divine enters human flesh and becomes Emmanuel, God with us. Love incarnate. In the flesh. Among us and in us.
Love in us is closely braided into two other words: faith and hope.
Faith is
our personal spiritual fingerprint
the slant of our hearts toward the Transcendent
our spiritual disposition
an expression of our spirit's growth
the inner atmosphere in which our spirits thrive or fail to thrive
a dance with the Divine.
the expectant yes of our spirits,
the anticipation of good, our "all shall be well"
the pull of possibility, of life expanding
the window of the soul looking toward renaissance
confidence in grace unfolding
the invitation of tomorrow's gifts.
Love is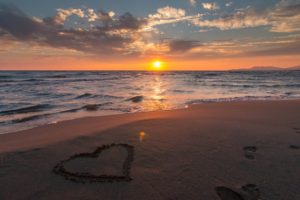 deep appreciation and respect
the gift of self
creative generosity
the touch of kindness and grace
home base
one of the great wonders of the world.
Faith, hope, and love. These three are the birthright of all humanity. But it's said that "the greatest of these is love" (1 Corinthians 13:13). Why?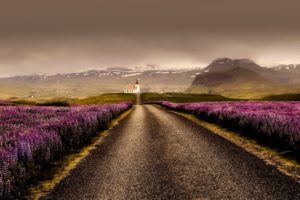 Maybe it's because faith and hope are often held close to our chest, while love is our arms thrown open to others. Faith and hope are primarily private, linking us with God. I can walk a solitary path with faith and hope filling me to the brim. But love is primarily focused on others. True, a solitary path can include a deep love for God, but love, by definition, requires other people. Love is a giver. True love is directed toward people and acts on their behalf.
One Christmas when I was a pre-teen, I got a mosaic kit for Christmas. I spent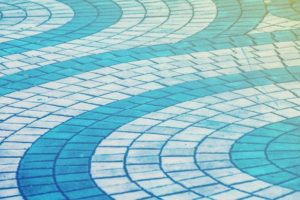 hours creating the design shown on the box top, and I still remember the scent of the gritty glue that held the small tiles together. Each of us is one small tile in a grand life mosaic. Add one tile for each of the people whose lives affect ours, plus one tile for each of the lives you touch, plus one tile for each person they touch . . . life becomes a huge, majestic piece of art. And the gritty glue that binds us together is love. Specifically, loving kindness.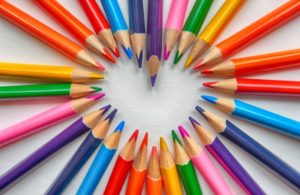 In this grand mosaic, your experiences and ideas enrich me, and mine enrich you. Anything that diminishes you diminishes me and vice versa. Loving kindness is the bond that makes us rich with compassion, wisdom, humility, and grace – if we choose to honor that bond.
Faith, hope, and love. These three link us to God and to each other. In a constantly shifting and uncertain world, faith, hope, and love provide our stability and strength. "A cord of three strands is not quickly broken" (Ecclesiastes 4:12). Nor is a mosaic held together by love.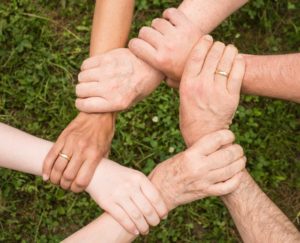 If you want me to send these posts and any updates to your email, simply sign up on the right.
If you want to me to send you a calming inspirational thought for the week each Sunday morning, you can sign up at Carry the Calm.
Text © 2017 Karyn Henley. All rights reserved.
Photos courtesy pexels.com.