"Worry is a cycle of inefficient thoughts
whirling around a center of fear."
In the art class I attend, before we create, we gather to breathe deeply. Our goal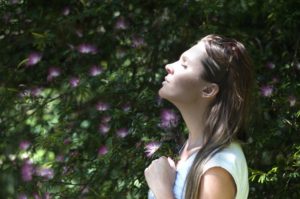 is to let go of the chaos, confusion, pressure, and stress of the week and, as much as possible, settle into a calm place. We try to set our minds and hearts and intentions on allowing our souls to find free expression in our art.
Usually I picture letting go of my worries and stress by exhaling all that's tense and negative within me and inhaling a calm, fresh start. But this week, we gave our breathing ritual a bit of a twist. We focused on inhaling chaos and exhaling calm. We became change agents, transforming the clashing noise of the world around us into a calm harmony that we then breathed out into the world.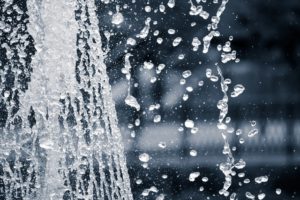 All week I've thought of how, like a purifier, we can filter out the negative and pour the positive back into the world. In the Bible, the apostle Paul wrote, "[W]hatever is true, whatever is noble, whatever is right, excellent or praiseworthy – think about such things. . .  And the God of peace will be with you." (Philippians 4:8)
And the God of peace will be with you.
Peace. Inhale, exhale. We hear lies and deceit but refuse to let them lodge in our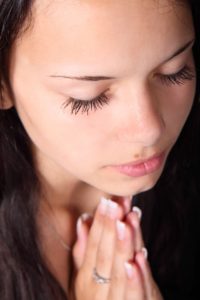 souls. Instead, we counter them with integrity and breathe out into the world what is true. We see the ignoble and dishonorable raise its head, but we refuse to embrace it. Instead, we counter it with what's honorable and breathe out into the world what's noble. We inhale what's tainted with wrong, distill it, and exhale what's right. We take in what's sloppy or mediocre, let it evaporate, and breathe out what's excellent. We see what's shameful but refuse to give it a home in our hearts. Instead, we give back what's worthy of praise.
"To fear is one thing.
To let fear grab you by the tail and swing you around is another."
Inhale, exhale. Peace.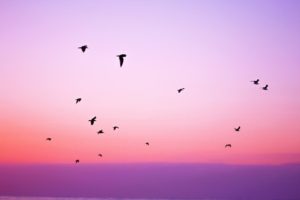 If you want me to send these posts and any updates to your email, simply sign up on the right.
If you want to me to send you a calming inspirational thought for the week each Sunday morning, you can sign up at Carry the Calm.
Text © 2018 Karyn Henley. All rights reserved.
Photos courtesy pexels.com.