"Change is the nursery
Of music, joy, life, and eternity."
– John Donne –
When I first walked into the art studio at Art and Soul, I immediately noticed the walls. They were adventurous and playful, covered with paint marks of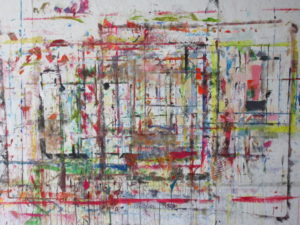 every color, vertical, horizontal, diagonal, all made by artists boldly painting past the edges of their tacked-up paper and canvases. Or flicking paint. Or throwing it in emotional abandon – anger, frustration, or delight. Those walls became a symbol of the non-judgment we practice at Art and Soul. Art comes from our souls and also nourishes our souls, and within those walls, we don't judge each other. Just as important – but harder to do – we don't judge ourselves. We just do art and see where it leads.
But a few months ago, we learned that our rented space had been sold. We would have to find a new place. And this week, we moved.
Art and Soul had been in that space for eighteen years. I have only been with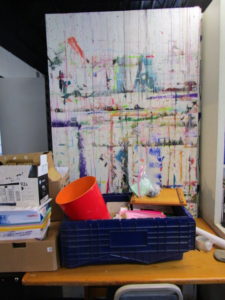 them for three of those years, but I could feel the history of the place, the love of the space and the artists who found a home there and the art – and soul healing – that was birthed there. Wednesday, while the movers worked, I supervised the space with my artist friends Kathy and Donna. We watched the rooms empty out –easels, carts, boxes of paints and creative supplies – until the place was bare and all that was left was our artist friend David, removing the fiber wall board with all our beautiful, adventurous marks on it.
We left our keys beside the sink, turned off a few lights, and left David to finish his job. Closing the door behind me for the last time felt momentous.
We're still in the midst of the transition. Obviously, the move has been disruptive. We'd all rather be painting, sketching, or writing, but instead, we've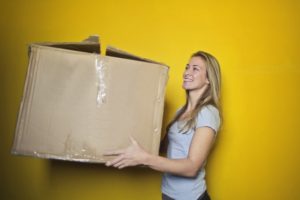 been packing, cleaning, and moving. But that's the thing about change. In the preface to the 1755 Dictionary of the English Language, Samuel Johnson noted, "Change is not made without inconvenience, even from worse to better."
Maybe that's why some of us avoid change and cling to the familiar, the comfort zone, the tried-and-true. But that might not be such a good idea. John Wooden and Jack Tobin, in their book They Call Me Coach, wrote, "Failure is not fatal, but failure to change might be." And Kathleen Norris, a poet and essayist, said, "Disconnecting from change does not recapture the past. It loses the future."
The truth is, change changes us, and some changes are not ours to choose. Just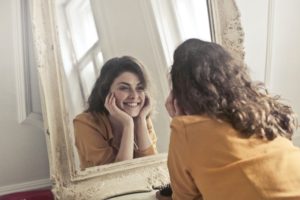 look in the mirror. Time doesn't ask our permission, it just carries us along for the ride. As a 16th century proverb says, "Times change and we with time." The real issue, then, is not whether to change but how. We can let change anger us, shrink us, harden our hearts, and build a wall around our souls, or we can let change open us to discovery, expand us, soften our hearts, and enlarge our souls.
In her book Letter to my Daughter, Maya Angelou wrote, "I can be changed by what happens to me, but I refuse to be reduced by it." That's my hope as well.
So here we are, those of us who are artists at Art and Soul, inaugurating our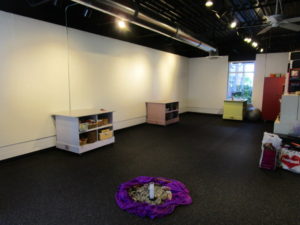 new space – out with the old, in with the new. Our new landlords graciously installed fiber wall board on every wall. Of course, right now it's a stark, pristine white. But it's inviting artists to leave new marks. It's offering us a chance to create new beauty, have new adventures, find fresh peace.
As I left our old, empty art studio, I thought of how that space held us, even cradled us. As I enter our new art studio, I think of how this new space holds us too. It holds us in a new way, yes, but it holds us and cradles us just the same. And we're ready. Ready to make new, playful, adventurous marks. Ready to splash a little paint.
"To live is to change, and to be perfect is to have changed often."
Wishing you peace and hope in whatever adventurous change you're experiencing this week!
If you want me to send these posts and any updates to your email, simply sign up on the right.
If you want to me to send you a calming inspirational thought for the week each Sunday morning, you can sign up at Carry the Calm
Text and studio photos © 2018 Karyn Henley. All rights reserved.
All other photos courtesy pexels.com.