"I saw Eternity the other night
Like a great ring of pure and endless light,
All calm, as it was bright."
– Henry Vaughan –
One of my toddler grandson's favorite picture books is Duck and Goose by Tad Hills. Duck and goose find a large ball covered with colorful dots, but they think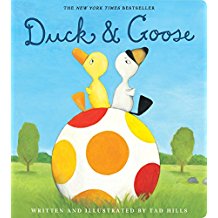 it's an egg. After fussing over who's going to take care of this "egg," they decide to share the job. So they both sit on the "egg." They sit so long that the sun goes down and the full moon rises. It's one of the most enchanting pictures in the whole book – a full moon in a sky sprinkled with stars with duck and goose sitting back to back in silhouette atop the big round ball. I'll stop there so the story won't be spoiled for you. But if you have young children, it's a book well worth having in your library.
We had a full moon last week. Something about the round glow of a full moon is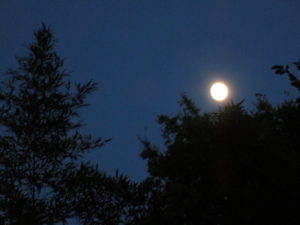 warmly satisfying to me. A full moon makes me feel full too. Perhaps it's simply the act of pausing to notice nature that gives me a sense of wholeness. "Wholeness is our deepest need," we sang in a hymn at church last Sunday. Maybe that's why the full moon warms me. It's a symbol of wholeness.
Round is a satisfying shape, and it's all around us. "Treat nature in terms of the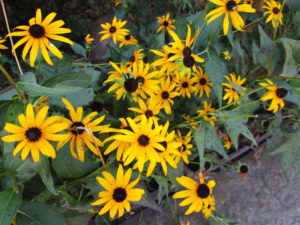 cylinder, the sphere, the cone . . ." counseled the painter Paul Cezanne. It's as if the full moon has flung little echoes of herself into the world and tucked away small reflections of her shape here and there. Circles show up in the center of flowers, in growth rings in a tree stump, in mushroom tops, in a bird puffed up in cold weather.
Round is the sound
of a deep-throated owl.
Round is arms
encircling a child.
Round is raindrop,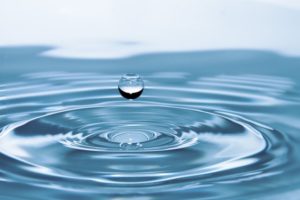 a song in a cathedral,
rings on water rippling
from a tossed pebble.
Round is a tunnel.
It's the rumble of thunder,
the puff of a breath
and eyes wide with wonder.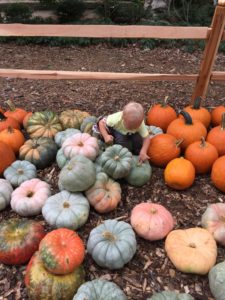 Autumn feels to me like a round season, plump and full. Maybe because of the roundness of pumpkins and squash, apples and berries, pies and cookies, even the O's in goodness and the round, warm sound of the word home. Or maybe the round feeling of the season comes from sensing time circling around, headed toward rounding out the months that will end one year and begin the next.
Even a piece of writing feels more satisfying when it's rounded out at the end, circling back to echo the beginning. So I return to where I started with the full moon and her reflections, her echoes in nature. Circles are the moon's ellipses saying, "I may wane, but I'll be back . . . "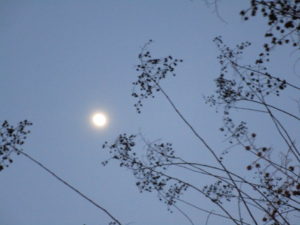 In this week's On Being newsletter, editor Kristin Lin asked, "What happens when we allow ourselves the time to savor the small things?" Try it this week and find out. If you need a suggestion, look for round shapes. You may find them in surprising places.
If you want me to send these posts and any updates to your email, simply sign up on the right.
If you want to me to send you a calming inspirational thought for the week each Sunday morning, you can sign up at Carry the Calm.
Text and photos © 2018 Karyn Henley. All rights reserved.
Except for water droplet photo courtesy pexels.com.